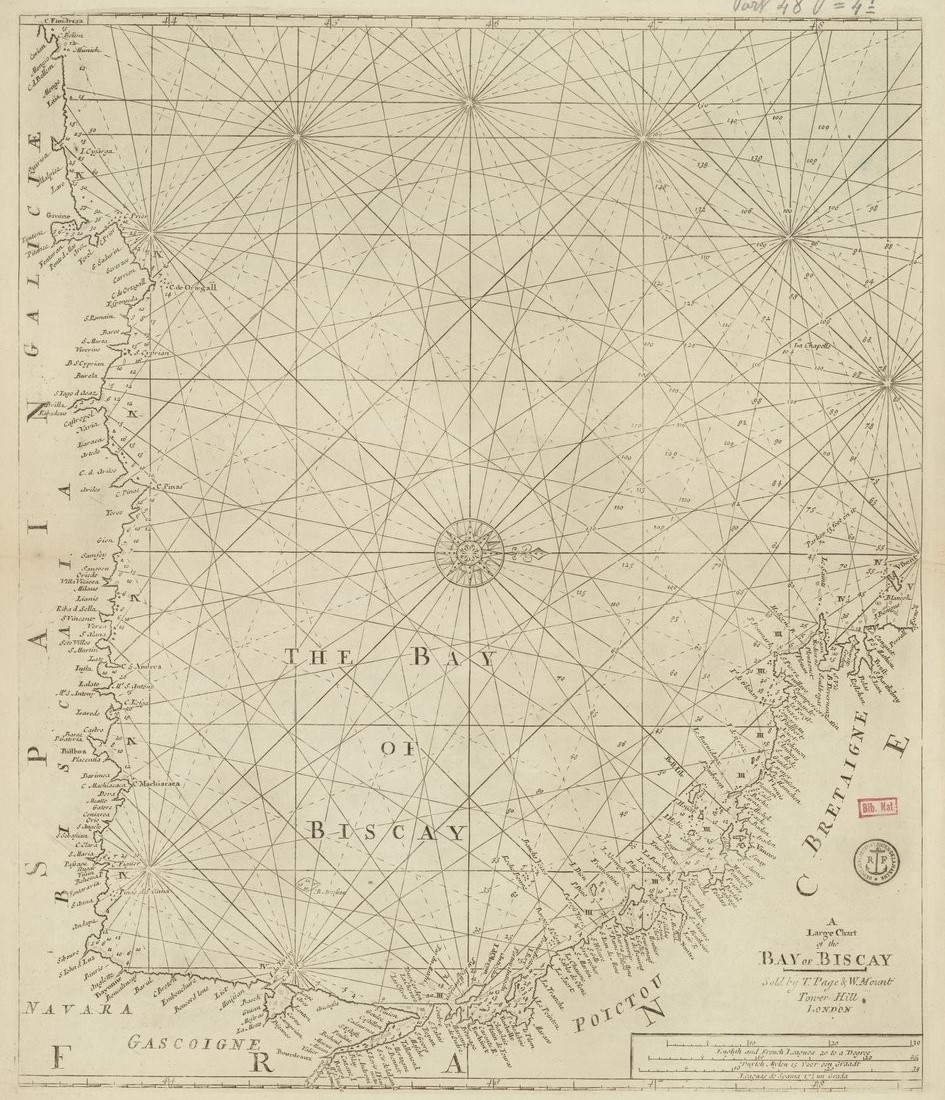 [5]
A large chart of the bay of Biscay Jaillot Sold by T. Page & W. Mount Tower Hill London.
L'atlas de la mer contient une description hydrographique de la plupart des côtes marines des parties connues du monde dont une grande carte du golfe de Gascogne, avec les côtes occidentales de la France et la côte nord de l'Espagne.

I. du Terray, Cap Feret, Basch, Guian, Mestras, La Motte, Biganos, Camprian, Certes, Lenton, Arès, Leige
Il a été publié dans une édition à Amsterdam de Hubert Jaillot.
https://gallica.bnf.fr/ark:/12148/btv1b53153193h.r=Biscay?rk=42918;4 [6]
Images liées: